In 2013 the United Nations Children's Fund (UNICEF) published a report on the potential and challenges of ICTs in advancing the rights of girls and facilitating their engagement and participation for social transformation. The report highlighted many advantages such as access to knowledge and information, connection, efforts to overcome violence, exploitation and abuse.
One of the projects included "Map Kibera" which enabled awareness about surroundings via digital mapping. Girls were equipped with Geolocation devices to map and identify safe and unsafe places in Kibera, a large slum area outside of Nairobi, Kenya. Even though there exists a printed version of the map, critiques pointed out that the project is heavily driven by technology and the "work on the ground" could not keep up.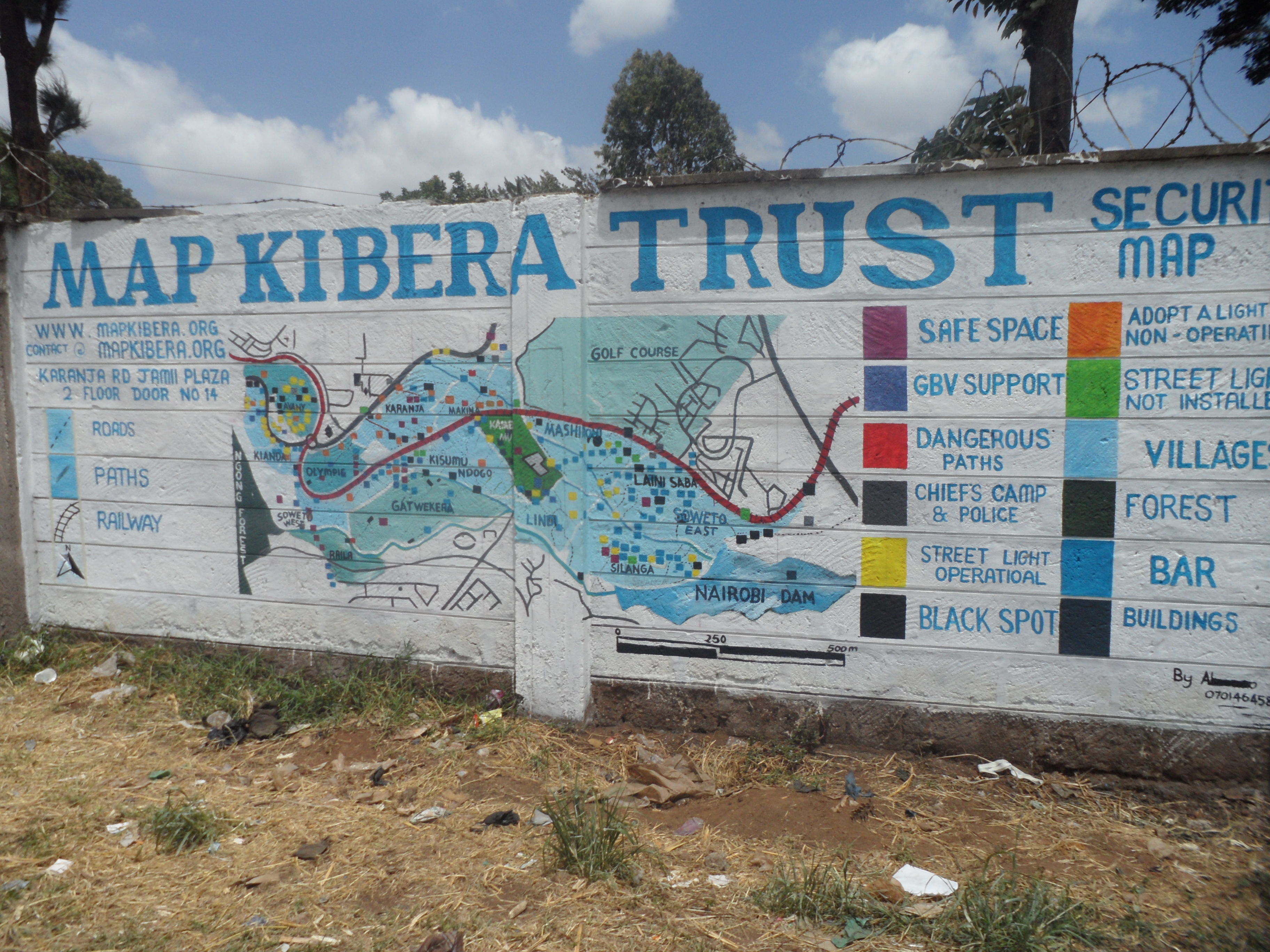 Source: Voice of Kibera
The Jokko initiative was launched by Tostan in partnership with UNICEF, which aimed to combat illiteracy while initiating social mobilization and exchanging ideas through text messages. According to the report there was no special focus on girls, although a large number of adolescent girls took part. One of the project managers at Tostan, Guillaume Debarin commented "you can't just parachute technology into a village and think that it's going to fix things".
Source: SMS Africa
Youth Empowerment through Arts and Media (YETAM) is an initiative by Nokia, Plan International, and local partners that seek to give youth the skills and tools to communicate at local, national, and global level about issues impacting on their lives through technology, arts and media. A prerequisite for participation was literacy.  The project has been implemented in 2008 by 6 African countries and even though both girls and boys were included, a key outcome of the project was that girls assumed the role of group leaders, developing the confidence and skills to use technology and speak out publicly. Limitations to the project included lack of technology as "the Internet could be really slow" and schools also had a limited amount of computers (UNICEF, 2013). Additionally language and illiteracy, parental attitudes and tradition were hard to overcome and in rural areas physical distance proved to be a barrier for some girls.
According to a report by Spratt and Baker the risk is that inequalities are increased by the application of big data, with those that can afford the improved interventions benefiting accordingly. Bringing education to those that previously did not have access is a good thing of course, but if the quality of the education received by the relatively wealthy also increases, educational inequalities will remain pronounced (Spratt & Baker, 2015).
"People need access to internet-enabled devices, a good quality internet connection and a reliable source of power. Very large numbers of people in developing countries have none of these things, and could not afford them even if they were available. "
What happens when the digital world of 2.0 meets the 1.5 world of development policy? Sure there is unprecedented potential in the advances of technology, but it has to be relevant and applicable to the audience as well. Digital data protection is not yet a concern for a majority of governments in low and middle-income countries (Greenleaf, 2012) and I had a hard time finding any comments or findings about this particular aspect in the UNICEF report.
Sources
Greenleaf, G. (2012). Global data privacy laws: 89 countries, and accelerating. School of Law Legal Studies Research Paper No. 98 .
Spratt, S., & Baker, J. (2015). BIG DATA AND INTERNATIONAL DEVELOPMENT: IMPACTS, SCENARIOS AND POLICY OPTIONS. Institute of Development Studies .
UNICEF. (2013). Integrating Information and Communication Technologies into Communication for Development Strategies to Support and Empower Marginalized Adolescent Girls.