facebook.com:Egypt's Facebook Revolution: Wael Ghonim Thanks The Social Network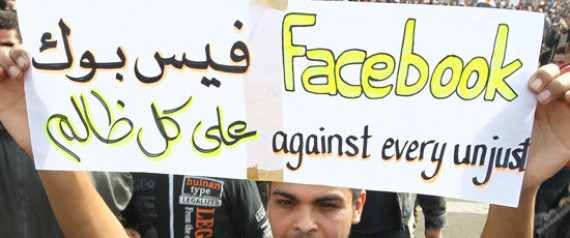 The Huffington Post Catharine Smith:       
 Just click on one of the items on the left hand side below and                                 
discover how amzing our website travels through the web 2.0.
When the people 'is' one they win their course,
 But how can they be one in the face of dictatorship?
 The Internet and social media is the answer.
Guns and Tanks roll amidst too much noise; they are empty barrels in this age; call them white elephants. Though the web and Networking crawl silently, they are the politicians' deadliest snares.
  DIGITAL NATIVES  V, DIGITAL ALIENS:         
The latter is a coined word by Stephen Baidoo, referring to people born before the 1980s(the Digital Natives age) not classified as digital natives and who  have not made any attempt to migrate into the digital age.    
 November 3/2011 &&&&&&&&&&&&&&&&&&&&&&&&&&&&&&&&&&&&&&&&&&&&&&&& Post a free comment
OLD-SCHOOL MEDIA V. WEB 2.0
G7 believes that the 2 entities differ only in time but they are not, in essence, diametrically opposed. And we do not subscribe to any assertion that the traditional media or the so-called old school media such as Newspapers, Radio, Television etc, have lost their relevance. For just as Radio could not erase the production and consumption of Newspapers in the 1920s, so did Television disappoint those who thought that nobody would listen to radio again with the evolution of Television in the 'mediasphere' in the 1950s. This argument is made even more authentic judging from the fact that a vast majority of people are still offline and that illiterate societies will forever be with us. Furthermore, as research and development continues unabated, the probability of another, more globally acclaimed Information and communications technology (ICT&NEW MEDIA) being invented is very high. Nevertheless, all these old media forms will continue to enjoy their respective patronage in that, Radio and Television for example, require less technical knowhow to operate; and this suits the huge global illiterate community.
We however recognise that the Web 2.0 overwhelmingly outmaster the old school media such as Newspapers, Radio and Television. It has revolutionized the social world in a way none of the previous media technologies did. When Microsoft founder (Bill Gates) predicted that the information highway was going to break down barriers and promote a world culture, or at least a sharing of cultural activities and values, (Hedley, 1998:205; quoted in Schech and Haggis (2000: 193), I believe that many were those skeptics who took him for granted, or at best as a clever advertising scheme for his products. But of course, the visionary Nerd spoke about what were soon to happen: the elimination of distance, through the creation of virtual communities; swift flow of information unprecedented in human history; inevitable expansion of democracy and grassroots participation, the easing of business negotiations and marketing processes collectively leading to increased productivity and development.
Take for example; the Indian government's subsidized 'Tablet computer project' launched on October 5, 2011 hopes to deliver modern technology to its millions of countryside dwellers to help lift these villagers out of poverty. (www.washingtonpost.com) And there is very high expectation that this worthy course would soon realize its goal, notwithstanding the presence of still a good number of illiterates, some reeling in abject poverty.
Acquisition of ICT knowhow, for me, is the question of access. We can best liken this to the Grameen Bank initiative in Bangladesh where mobile telephony and internet (cyber kiosks) aided by solar power were used to emancipate millions of rural poor. (Auwal and Singhal, 1992; Papa, Auwal and Singhal, 1995: Yunus, 1999) quoted in Hemer, O. and Tufte, T. (2005:428-433). In this project, not only did Grameen Bank in collaboration with other stakeholders create "win-win synergies" but also the immense social dividends accrued thereof cannot be underestimated. With the aid of mobile telephone and internet, sharing emails and connecting with family members or friends on this Web 2.0 social media sites such as Facebook, Youtube, Myspace, Twitter etc, the rural farmer was able to monitor prices of his agricultural produce without necessarily having to travel to the city to verify or wait many days and weeks for postal mails to arrive. Instead of relying on outdated newspapers from the ity, mobile telephone will deliver instant messages in the form of SMS or the internet will link emails for quick exchange of information and/or provide smart search engines with which fresh information could be downloaded for use.  Such projects create sound competition among beneficiaries and users of the technology as in Bangladeshi Grameen initiative. The system spurred hard working amongst the rural populace as everyone strived to qualify to own one, due to the enviable incentives, prestige and comfort that came with it.
Today, millions of people sit in the comfort of their rooms and offices to engage in various commercial and other business transactions; participate actively in political activities, strike both ephemeral and permanent amorous relationships in chat rooms and break new grounds in research and development.  Recent explosion of political revolts in North Africa raging from Tunisia, Egypt, Libya down to Syria, Iran and Yemen in the Middle East, have all been inspired and aided by the web 2.0 social media: www.huffingtonpost, February 2011).
The social media thus, have become effective tools for political participation, hence complementing and expanding the ideals of democracy; inevitably bringing the ideology to areas where it is most unwelcome without having to seek the near impossible consent of entrenched regimes.
In the area of research and innovations, the web has proved itself indispensable. A case in point is the recent publication on Yahoo blog (plugged-in) in which a group of online gamers are reported to have cracked the AIDS enzyme puzzle which had eluded scientists and researchers for many years.
(http://news.yahoo.com/online-gamers-crack-aids-enzyme-puzzle-175427367.html).
There is however, a negative side to this new media explosion. In particular, the web 2.0 social media is being exploited by a cyber community of scammers to cajole and defraud unsuspecting innocent users of the same platforms.
As Burrell, J. (google.com) discusses in his "Problematic Empowerment" discourse, he questions the relevance of information in the context of "self representations strategies of internet scammers" in the era of information society rhetoric. It appears that the activities of these social deviants seriously contrasts the valued conceptualizations of the information age mirrored in the constructs of dis-embedment and circulation of information as a move towards egalitarianism. The internet allows any individual to represent him/herself in any gender, or age bracket so desired. He cited instances of advance-fee fraud associated with fishy business deals, code named 419 in West Africa, usually involving millions of United States dollars or Euros. In his research in some West African countries, especially Ghana and Nigeria, Burrell found out that even though this type of nefarious activity predated the internet, (hitherto engaged in it using postal mails, fax and fixed-line telephones) the application of this digital magic (the internet) has redefined and bolstered the scammers' operations. That is to say that these scammers are now more than able to do what the hitherto face-to-face, telephone and postal mails could not do.
In less than 24 hours following the death of Steve Jobs of the Apple computer, iPod, iPad, iPhone fame, it was reported that internet scammers using Facebook had already set out to defraud people under the pretext of offering free iPads "in memory of Steve".(yahoo news, October 6, 2011).
This on-line post, according to the article, had "followed a spate of similar instances where the deaths of celebrities and well-known figures such as Michael Jackson, Amy Winehouse, etc, have been taken advantage of by Internet scammers". Cyber crimes seem to be on the ascendency because the perpetrators are free to fake their identities and can also operate beyond national borders. There have been reported cases in Germany and elsewhere in which unsuspecting online friends have been lured and brutally murdered.
With the countless pros and cons identified through the foregone discourses from development to democracy through social change, there is no error saying that the old-school media such as the print media,
paintings, graffiti, Radio and Television are no match to the web 2.0 and other ICTs. This is so because for once it is extremely difficult (if not impossible) for any government to monopolize the internet, and TV or ban the use of mobile phones in any country. Most of these modern Radio/ and TV channels are streamed live using the internet hence reaching even far and getting more audience than ever before.
Without any regret, this cutting edge ICT has swallowed some of the independent citizens' media such as the village/town crier and his gong-gong or drums.
Human development has taken relatively short time to evolve since the enlightenment period in the 18th century. Knowledge in the field of science and technology has so widely advanced and tremendously impacted on human lives propelling modernity and civilization, by the close of the 1st decade of the 21st century, to a height unprecedented in human history. Notable among these is the ease in communication network brought about by the 'state-of-the-arts' media technologies such as mobile phones, satellite and cable television, digital recorders, facsimiles, microprocessors and above all, the quintessential internet, otherwise known as 'information superhighway'.
Today, the rate and speed at which information is produced, stored, retrieved and disseminated through diverse technological devices is mind-blowing. In the words of Schech and Haggis (2000: 196) "Technologies of communication are more than just the nuts and bolts – or chips and bites – that constitute the apparatus they involve". Schech and Haggis went ahead to quote Thompson (1995:4) as saying: "the use of communication media involves the creation of new forms of action and interaction in the social world, new kinds of social relationship and new ways of relating to others and to oneself…". Cyber space has transformed the space of interaction into one that feels like one big, wide, open space. Saskia Sassen (2001: 24) reminds us that the illusion of openness created by social networks is the genius of the early hackers who would go out of their way to find ways of making "closed" content public.                                                                   

Since the advent of these new ways of communication and social mobilization, governments, academia and practitioners in communication field have tried to analyse and pointed to their effects on socio-economic and political developments as well as the general social order in both favourable and critical discourses. In deed, ICT and social media are enjoying more pros than cons comments. We leave this assertion for puflic discussion and judgment.